Treatments
Increase in Penis Thickness with Modus ED SWT Treatment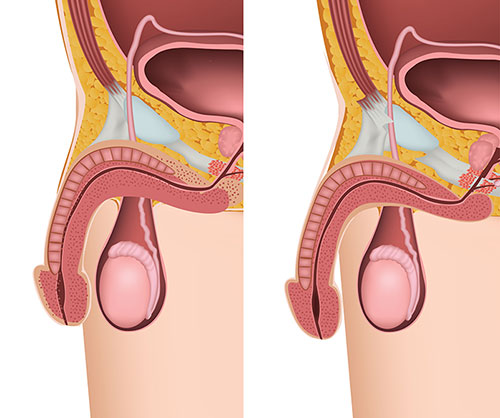 According to the scientific data announced by the Department of Urology at Teikyo University, Japan, it was observed that the thickness of the penis increased 4 weeks after the Shock Wave treatment was finished.
This thickness varies from person to person.
In our country, an increase in penile thickness is observed in patients receiving Modus ED SWT treatment. The reason for this is the formation of new vessels.
Advantages
Medicine, prosthesis, etc. in the treatment. not used. This treatment method is completely non-invasive.
As with other treatment methods, it does not need to be used before every sexual intercourse.
Like drug therapy, it not only opens the vessels for a while, but also completely removes the blockages in the vessels and accelerates the formation of new vessels, providing permanent treatment.
It has been observed that Modus ED SWT treatment increases the thickness of the penis by increasing the blood vessels.
After the procedure, the patient continues his daily life.
It does not require the application of drugs such as anesthesia and sedatives during and after the procedure.
ED SWT treatment success is over 80%. In severe patients who do not even respond to drug therapy, the success rate exceeds 60%.
After ED SWT treatment, patients no longer need the drug treatments they used before.
It has no side effects.
Get Answers From Our Doctors
All your personal information is kept confidential as per our privacy policy.