Treatments
ED Shock Wave Therapy Orthopedics Cosmetics and Veterinary Applications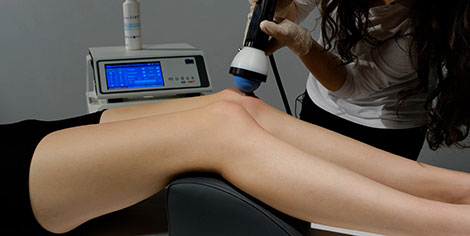 Shock wave therapy is preferred in many areas today. This application, which has a high success rate, can be used safely in many different areas because it is easy to apply and gives precise results. Shock wave therapies can also be used in many different medical fields such as orthopedics, sports medicine, physiotherapy, urology, aesthetics, beauty and veterinary medicine. This reassuring application gives confidence as it gives results in a short time and has state-of-the-art content.
Extracorporeal Shock Wave Therapies
Extracorporeal shock wave therapies are a treatment method that has been used since the 90s in the treatment of skeletal and muscular system problems. Orthopedics and Traumatology departments have recently added this method to their treatments. Shock wave therapy is a very cost-effective treatment method. This inexpensive technique saves both time and money in many cases. It is a technique that is both effective and very easy to use. Compared to surgical interventions, both the response time to treatment is shorter and the probability of undesirable results is very low. Considering its positive aspects, it is a very suitable treatment method especially for patients who have erection problems and should be considered as a priority.
The Most Effective Method in the Treatment of Diseases
Scientific research has proven that this application is a suitable treatment method for many diseases. Low-intensity shock wave therapy is frequently preferred in diabetic foot treatments, Peyronie's diseases, wound healing, weight loss, and erectile dysfunction problems.
Effect of Shock Wave Therapies
Shock wave therapy is not a treatment method applied throughout the body. Since this method is applied only in and around the problem area, it does not have any effect on the body. Concentrate only on the problem area and effect is provided to this area with waves. In this way, it is tried to create a mechanical stress and micro trauma in the region. The creation of this effect is necessary to stimulate blood flow in the area. The blood flow is affected by these waves and an improvement is seen on the tissue due to the rapid blood flow. The biological reactions that develop in this way allow the clogged vessels in the region to be opened in a short time. No medication is used in the healing process. With this feature, it does not leave any permanent effect on the body. It is possible to observe an improvement in the area in a short time without the need for any invasive operation and its derivatives. Shock wave therapies are also very effective in getting rid of chronic pain and acute problems.
Shock Wave Therapy Against Erection Problems
Erection problems lie at the starting point of shock wave therapy use. Today, many men experience erection problems for different reasons. In the treatment of erection problems caused by many different reasons, shock wave techniques give permanent results at a rate of 80%. The main cause of erection problem is vascular occlusion. Vascular occlusion in the penis area slows down the blood flow in this area and stops it over time. As a result of this situation, the area loses its effect over time and erection problem occurs. Shock wave treatments can be easily treated in a short time with wave shocks given on the problematic vein.
Effect of Shock Wave Therapy on Cells
Shock wave therapy provides the formation of new vessels. In this way, it increases the vessels and thickens the penis. The formation of new vessels is very important in terms of providing a more regular blood flow on the body and in the problem area.
A mechanically stronger and thicker tissue is obtained in the shock wave areas. In this way, a longer-term protection is obtained in areas with tissue sensitivity.
Collagen synthesis is further increased in the tissues in the shock wave applied areas.
Along with angiogenesis on the tissue, oxygenation also increases at a high rate and it becomes possible for the tissues to heal in a shorter time. Thus, it is ensured that the tissue renews itself quickly in case of possible tissue damage.
Shock Wave Therapies in Orthopedics
Shock wave therapies are a very effective treatment method on the bone and skeletal system as well as the tissue. This treatment, which is frequently used in the field of orthopedics, is preferred on non-union bone tissues, in the treatment of broken bones, in the treatment of Achilles tendon problems, in the treatment of heel spurs, in the treatment of back and lower back pain, in shoulder calcification, enthopestey treatments, and runner's leg treatments and provides high success. The application, which creates a deep healing effect on the bone, is very effective in both bone union and bone pain. This treatment, which gives results in a short time, is also very reliable because it is permanent. After the treatment, permanent level of drug use is not observed and the continuous drugs used in the past are also discontinued.
Cosmetic Applications and Shock Wave Therapy
Aesthetic applications are frequently preferred applications today. Shock wave treatments are also frequently preferred in the field of aesthetics due to the state-of-the-art content they contain. With its reassuring application, aesthetic operations give very high success rates. The most preferred application in the field of aesthetics is cellulite removal applications. Shock wave therapy, which is preferred in cellulite removal applications, creates a very positive effect on sagging skin. Shock waves, which provide rejuvenation of the tissues in the problem area, also ensure the tightening of the area. In addition to cellulite, stretch marks caused by pregnancy can also be permanently removed with this method. The waves that renew the skin also remove all kinds of cracks and create a flawless appearance in the area. This technique also provides high success in solving problems such as wound and wrinkle problems, skin and connective tissue tightening applications, liposuction treatments and varicose veins.
Veterinary Applications and Shock Wave Therapies
Another field of medicine where shock wave therapies are used is veterinary medicine. The treatment method, which provides the elimination of all kinds of problems that may occur on both tissue and skin, has also been used in veterinary fields in recent years. Since it does not have any side effects, the reassuring application can be easily preferred because it does not require the use of drugs.
Get Answers From Our Doctors
All your personal information is kept confidential as per our privacy policy.